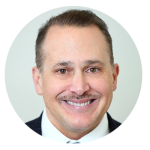 William (Bill) Elwood, Ph.D.
OppNet/Health Scientist Administrator
Email:
william.elwood@nih.gov
Phone: 301-402-0116
Brief Biography
Dr. Bill Elwood is a health scientist administrator for the Office of Behavioral and Social Sciences Research (OBSSR) at the NIH. In that role, he supports the OBSSR mission to improve the synergy among basic through applied researchers and to help integrate social and behavioral sciences into the overall biomedical research enterprise. Bill facilitates NIH's Basic Behavioral and Social Science Opportunity Network (OppNet), coordinates the monthly OBSSR Director's Seminar series, and manages the annual Matilda White Riley Early Stage Investigator Honors competition. Bill previously served as scientific review officer for the Center for Scientific Review's Community-Level Health Promotion study section. Dr. Elwood obtained his Ph.D. in communication and health policy from Purdue University. Prior to joining the NIH, Bill conducted funded research throughout the United States and Mexico on healthcare delivery, mental health, substance abuse, family health and wellbeing, public housing-based initiatives, and STI/HIV prevention. Dr. Elwood is particularly interested in research that synthesizes and expands discipline-specific knowledge to generate interventions that have a more powerful impact on the public's health.