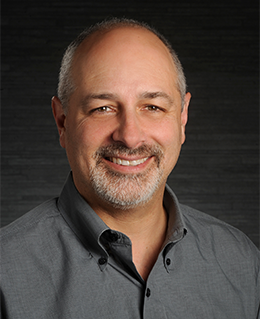 Jeffrey Olgin, M.D.
Jeffrey Olgin, M.D.
Gallo-Chatterjee Distinguished Professor of Medicine
Chief, Division of Cardiology
University of California, San Francisco
Overview
This presentation will provide an overview of the Eureka Research Platform, an NIH-funded resource for conducting research using mobile technology. Dr. Jeffrey Olgin will describe the resource (including its capabilities), provide a description of ongoing studies using the platform, and share lessons learned and the mechanisms by which the resource can be used for NIH-funded studies.
Biography
Jeffrey Olgin, M.D. is the Gallo-Chatterjee Distinguished Professor of Medicine and Chief of the Division of Cardiology at the University of California, San Francisco. Dr. Olgin has authored more than 150 peer-reviewed manuscripts, editorials and book chapters. In addition to being a clinical cardiologist (a cardiac electrophysiologist taking care of patients with abnormal heart rhythms), he also runs several research programs.
He is the principal investigator of the Vest Prevention of Early Sudden Death Trial (VEST), a large, multi-center randomized study investigating ways to prevent sudden cardiac death after a heart attack. Dr. Olgin and his colleagues have also started the Health eHeart Study, an innovative approach of leveraging the internet, mobile and sensor technology to collect massive amounts of data in real-life and real-time to develop better prediction algorithms for heart disease, develop new mobile health technology, and innovate new paradigms for disease management.
He also leads an NIH-funded initiative to create and run Eureka, a resource for efficiently running clinical studies using mobile and digital technology. His basic research laboratory studies mechanisms of abnormal heart rhythms and strives to understand the mechanisms of the unique changes that occur in the atria of people who eventually develop atrial fibrillation. Dr. Olgin's research attempts to identify molecular pathways that promote these changes to develop therapies that can prevent atrial fibrillation from occurring.
May 14, 2019, 2:00pm – 3:00pm
Presenter
Jeffrey Olgin, M.D.