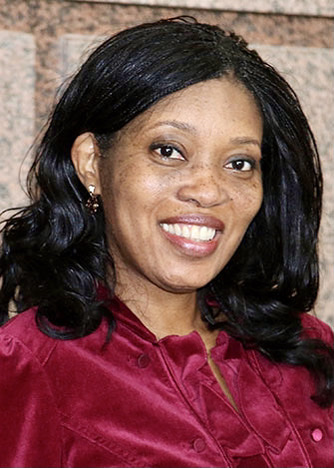 Irene Dankwa-Mullan M.D., M.P.H.
Presenter: Irene Dankwa-Mullan M.D., M.P.H.
Chief Health Equity Officer & Deputy Chief Health Officer
IBM Watson Health,
IBM Corporation
Overview
This presentation will describe the role of data-driven advanced analytics leveraging artificial intelligence (AI) technologies in providing insights for health equity. The talk will include current use of these AI-driven technologies, including tools that were implemented to address the COVID-19 pandemic. These technologies are being used in pre-clinical research, drug discovery, developing clinical pathways, risk-predictive algorithms, population-level surveillance, and analytics, among others. The drivers of these efforts include comprehensive and massive amounts of data from heterogenous sources. The technologies have tremendous potential to enhance current precision medicine and health equity efforts, but it also has potential to exacerbate existing health disparities without thoughtful, transparent, and inclusive approach, that includes addressing bias in the technology design, development, and implementation. Discussion will address applications for social and behavioral determinants of health. Finally, the presentation will include potential opportunities for collaborative research partnerships to advance efforts in the behavioral and social sciences community.
Biography
Dr. Irene Dankwa-Mullan is a nationally recognized industry physician and scientist, health equity thought leader, scholar, and author with over 20 years of diverse local-regional, national, and global leadership experience healthcare systems, businesses, and the community. She is currently Chief Health Equity Officer, Deputy Chief Health Officer at IBM Watson Health. She is a member of the IBM Industry Academy, a selected community of pre-eminent leaders to drive innovation and engage in cutting-edge efforts. Her current research strives to develop and evaluate datasets (real world data), algorithms as well as inclusive technologies – artificial intelligence (AI) and machine-learning (ML) driven technologies to empower health providers, patients, and their families. A priority is advancing technologies to promote social good and equity. She supports inclusive and participatory engagement with communities and stakeholders. She helps teams with modeling complex decisions associated with health equity and social determinants of health. She has engaged in the implementation and evaluation of data and evidence studies including social, legal, and ethical implications of use of these emerging technologies.
She was formerly Deputy Director, Extramural scientific programs at the National Institute on Minority Health and Health Disparities, NIH and played a key role on promoting strategic trans-NIH and federal efforts. She is the lead scientific editor of the first authoritative resource textbook 'The Science of Health Disparities Research' designed to identify research questions, guide collaborative and participatory efforts with communities to promote health equity.
She has published widely on health disparities, evaluation of AI and machine learning technologies, including on the integration of health equity, ethical AI and social justice principles into the AI-ML development lifecycle.
July 19, 2022, 2:00pm – 3:00pm
Presenter
Irene Dankwa-Mullan M.D., M.P.H.