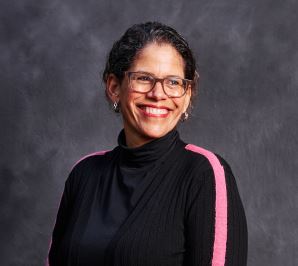 Elizabeth A. Howell, M.D., MPP
Harrison McCrea Dickson President's Distinguished Professor
Chair, Department of Obstetrics and Gynecology, Perelman School of Medicine
University of Pennsylvania Health System
Senior Fellow, Leonard Davis Institute, University of Pennsylvania
Overview
Dr. Howell described the intertwined racial and ethnic disparities in maternal and infant mortality. She introduced a framework that describes the complex web of factors that contribute to these disparities. The model also described pathways linking hospital organization and quality to maternal and infant health disparities. Dr. Howell also shared her team's research findings on quality of care, disparities in severe maternal morbidity and very preterm morbidity and mortality in New York City hospitals. The presentation discussed levers to reduce disparities.
Biography
Elizabeth Howell, M.D., MPP is the chair of the Department of Obstetrics and Gynecology at the Perelman School of Medicine at the University of Pennsylvania. Previously she was a professor of population health science and policy and obstetrics, gynecology, and reproductive science and the founding director of the Blavatnik Family Women's Health Research Institute at the Icahn School of Medicine at Mount Sinai. She is an NIH-funded ob/gyn health services researcher, and her major research interests are the intersection between quality of care and disparities in maternal and infant mortality and morbidity and postpartum depression and its impact on underserved communities.
She has served on several expert committees including for the Institute of Medicine, the NIH, the Joint Commission, the American College of Obstetricians and Gynecologists, and international external scientific advisory boards. She co-chaired the Alliance for Innovation on Maternal Health Working Group on Reduction of Peripartum Racial Disparities, served on the Governor's Taskforce on Maternal Mortality and Disparate Racial Outcomes for New York State, and served on the New York City Maternal Mortality and Morbidity Steering Committee for the New York City Department of Health and Mental Hygiene. Dr. Howell has testified to the U.S. Congress for maternal healthcare legislation and currently co-chairs the National Quality Forum Committee on Maternal Morbidity and Mortality.
Dr. Howell has been featured by NPR, ProPublica, NBC Nightly News, The Today Show, New York Times, and Essence Magazine. She recently shared her research on quality of care, maternal mortality and morbidity, and racial and ethnic disparities in a TEDMED talk, which has garnered over 1.85 million views.
Dr. Howell received her undergraduate degree from Stanford University and received her medical and public policy degrees at Harvard Medical School and the Harvard Kennedy School of Government. She received her residency training at Cornell/New York Hospital and her postdoctoral training in clinical epidemiology as a Robert Wood Johnson Clinical Scholar at Yale Medical School.
July 20, 2021, 2:00pm – 3:00pm
Presenter
Elizabeth A. Howell, M.D., MPP