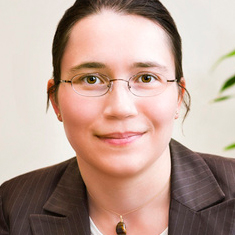 Sara Moorman, Ph.D.
Sara Moorman, Ph.D.
Associate Professor of Sociology
Boston College
Overview
This project proposes that the age composition of neighborhoods is a key contributor to health and well-being in mid- and later life. This hypothesis is suggested in part by the increasing popularity of age-restricted retirement communities, which pose an interesting puzzle for the predictions of classic social scientific theories. Sociological theorists, such as Matilda White Riley, suggested that age segregation is detrimental to older persons' productivity and social integration. Yet the older persons who report the greatest satisfaction with their neighborhoods are those who live in age-restricted communities, and within naturally occurring communities, some evidence suggests that a higher proportion of older persons is associated with reduced depressive symptoms. This research offers a detailed empirical test of age stratification theory. We analyzed data from participants aged 30–84 who participated in the 2004–2006 wave of National Survey of Midlife Development in the United States, merged with data on the age distributions of their neighborhoods from the 2010 U.S. Census. We found that most individuals lack neighborhood exposure to an age representative cross-section of the U.S. population, with almost one-quarter of all U.S. neighborhoods in 2010 overrepresenting older adults aged 60 and older. An overrepresentation of older residents protected against age discrimination, especially for individuals entering old age. Neighborhoods that represented the age distribution of the U.S. and neighborhoods that overrepresented older adults were contexts in which residents reported the most generativity and social cohesion. In turn, generativity and social cohesion were associated with better self-reported health and higher psychological well-being. We conclude that older people bring real strengths to communities. So often, older people are seen as a detriment because of the costly services that they require, such as transportation and health care. This research shows that a critical mass of older adult residents supports health and well-being for all.
Biography
Sara Moorman is an associate professor of sociology at Boston College, where she holds a joint appointment with the Institute on Aging. She has been at Boston College since 2009, when she completed her Ph.D. in sociology at the University of Wisconsin–Madison. She is a fellow of the Gerontological Society of America and a member of the editorial board of the journal Research on Aging. Moorman's forthcoming paper, "Mechanisms Linking Neighborhood Age Composition to Health," won the 2016 Matilda White Riley Early Stage Investigator Honors from the NIH, and is forthcoming in The Gerontologist. This line of research examines the effects of age segregation on relationships, health, and well-being. Moorman's other major line of research investigates decision-making at the end of life, with attention to family relationship quality. She is currently beginning new research on mild cognitive impairment as a function of risks originating in adolescence.
February 21, 2017, 2:00pm – 3:00pm
Presenter
Sara Moorman, Ph.D.