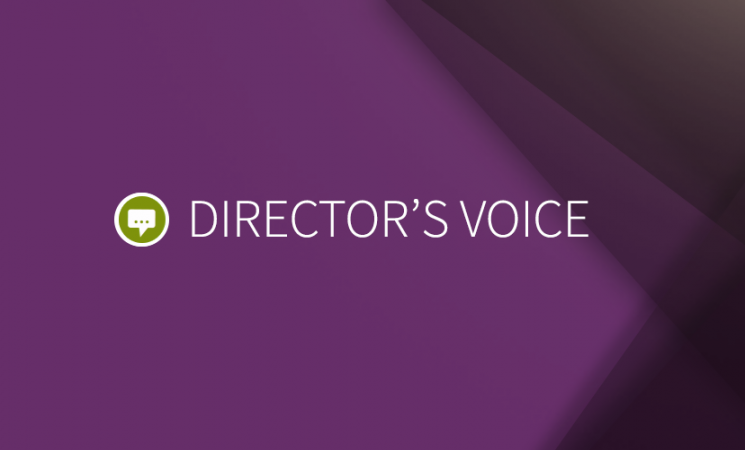 On June 6, 2019, the Office of Behavioral and Social Sciences Research (OBSSR) hosted the 12th NIH Matilda White Riley Behavioral and Social Sciences Honors. Each year, this honors event commemorates the contributions of Dr. Matilda White Riley (PDF, 684 KB), who advanced health-related behavioral and social sciences research at the NIH and served many of the functions of OBSSR before the Office was created nearly 25 years ago.
This year's distinguished lecturer was Mark J. VanLandingham, Ph.D., Thomas C. Keller Professor and Director of the Center for Studies of Displaced Populations at Tulane University. The unpredictability of natural disasters has limited research on the effects of these events predominantly to cross-sectional or post-hoc studies after the event has occurred. Dr. VanLandingham was intensively studying the effects of immigration on a Vietnamese community in New Orleans when Hurricane Katrina occurred. As a result, he was able to study how an immigrant community fares after a natural disaster and how various aspects of this community's culture contributed to resilience and relatively rapid recovery post-Katrina. His presentation highlighted the complexity of understanding and assessing culture as a determinant of health and well-being.
For the third year, the NIH Matilda White Riley Behavioral and Social Sciences Honors event also recognized recent papers of early stage investigators (ESIs). This year, nearly 500 papers were submitted, five of which were selected as awardees:
The presentations by these early stage investigators were exceptional illustrations of innovative efforts that challenged current thinking regarding the role of social and behavioral factors on health. The quality of these papers should assure the field that the future of health-related behavioral and social sciences research is in good hands. Biographies of the early stage investigator paper awardees are available on OBSSR's website (PDF, 406 KB).
I want to thank the many people who organized the event, reviewed distinguished lecturer nominations, and reviewed the large number of paper submissions to make this an excellent celebration of exceptional behavioral and social sciences research. I also want to thank all of you who attended the event in person to acknowledge the contribution of these honorees to our field.
For those of you who were unable to attend in person, the videocast of this event is now available on OBSSR's website.