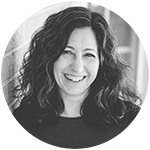 Rosalind (Roz) King, Ph.D.
Supervisor, Scientific Program, Planning, and Coordination
Email:
kingros@mail.nih.gov
Brief Biography
Dr. Rosalind King joined OBSSR in 2023 to supervise the scientific program, planning, and coordination activities. In this role, she supports the OBSSR mission to enhance the impact of health-related behavioral and social sciences research and coordinate and integrate these sciences throughout the NIH. Prior to coming to OBSSR, she was the Associate Director for Prevention at the NICHD for five years and a Program Director in NICHD's Population Dynamics Branch for 20 years. Dr. King obtained her Ph.D. in Sociology and Demography from the University of Pennsylvania and completed a Postdoctoral Fellowship at the University of North Carolina – Chapel Hill with the Principal Investigators of the National Longitudinal Study of Adolescent Health. As Associate Director for Prevention, she coordinated NICHD activities related to the prevention of health problems of mothers and children and represented the NIH to the National Advisory Committee on Children and Disasters. As Program Director, Dr. King guided interdisciplinary initiatives and coordinating committees, such as the Science and Ecology of Early Development program, the Work, Family, and Health Network, and the Reproductive Health Working Group. Her research interests include social and behavioral research on reproductive health, the health impacts of social stratification, and supporting researchers at underserved institutions.