September 20, 2023
Director's Voice Blog
NIH Awards Additional Research and Training Grants to Support Firearm Injury and Mortality Prevention Science. Firearms deaths constitute an urgent and significant public health crisis. The overall death rate by firearms was up 21 percent and the rate of homicides by firearms was up 35 percent from 2019-2022. Additionally, firearm-related suicides increased to their highest ever recorded level in 2022, and firearms remain the leading cause of death for children and youth ages 1-19. Significant disparities by race, ethnicity, and poverty remain. For example, in 2022, firearm suicide rates among Black youth (ages 10-19) surpassed that of White youth for the first time.
Behavioral and Social Sciences Research Spotlights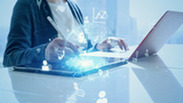 There is extensive literature indicating that common mental disorders (CMDs) are highly prevalent among people living with HIV (PWH) globally. Supported by NIMH, NIAID, and NICHD, researchers assessed trends in the reported availability of screening for the most common types of CMD, i.e., depression, anxiety, and post-traumatic stress disorder (PTSD), as well as available treatment options in the International epidemiology Databases to Evaluate AIDS (IeDEA) Consortium HIV treatment sites, which are located across a diverse range of countries across levels of income.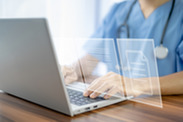 Previous research has shown that over half of girls, young women, and adult women who have experienced rape will suffer another incident of sexual assault and that 50% of individuals with histories of child sexual abuse experience sexual or physical violence in adulthood. Thus, it is important that trauma-informed approaches to addressing sexual violence emphasize the impact of repeated exposure. In a recent study, supported by NIDA, researchers undertook a secondary analysis to assess whether certain ecological risk factors, including poverty, structural racism, prior history of sexual or physical violence, and unemployment, could be assessed by emergency department personnel at intake to provide tailored risk reduction programs to those survivors of sexual or physical violence who are at increased risk for further violence within a short period of time.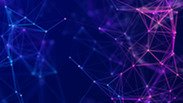 Researchers, funded by NIDA, sought to address the challenge by developing a mobile intervention called "Prescription Opioid Wellness and Engagement Research in the ED" or "PowerED" that utilizes reinforcement learning (RL), an artificial intelligence (AI) process that incorporates user feedback to provide treatment choices. In this study, the researchers assessed if patient-reported OA risk indicators (the RL system's "reward" function) would improve as PowerED "learned" how to suggest treatment options that were best-suited to individual patient needs. They tracked longitudinal changes in patient-reported OA risk behaviors after baseline data collected at the time of clinical trial enrollment.
Recently Published Funding Opportunities